Shopping Cart
Your Cart is Empty
There was an error with PayPal
Click here to try again
Thank you for your business!
You should be receiving an order confirmation from Paypal shortly.
Exit Shopping Cart

2014 Quilt Raffle announcement for American Cancer Society Relay for Life
Trumpeting Angels, Queen size with two shams - value $150.00
There is a beautiful new quilt listed in the store and you can take a chance on winning it for $2.00 donation per chance or $10.00 for 10 chances. Your tickets will be mailed to you, or you can pick them up at Blackberry Hill Quilts shop if you are local. Make checks out to "American Cancer Society."
This quilt has been donated by me to raise money for the June 2014 Relay for Life, Herkimer NY event. It is a queen sized quilt. Please help our team "West Winfield Survivors and Angels" for their 2nd year in a row and 100% of all donations will go to the American Cancer Society. The drawing will be held in at the event in June. Go to this link to donate and be registered automatically for your chances.
http://main.acsevents.org/site/TR?fr_id=56725&pg=personal&px=36510152
Our team captain Judy Ludemann has just been diagnosed with cancer again so please help support this cause which means so much to us all. We have seven local cancer survivors on our team.
Please go to the "Store" link on the left of this page for more information.
Thank you to our friends and community who always are so generous in helping to raise funds for various charities and those in need. If you need a quilt for a fund raising event please contact me.
Once a year Blackberry Hill Quilts sponsors fund raising for a local charity through a quilt raffle. Past recipients have included local families struggling with cancer, Otsego County Hospice, Otsego County Red Cross, Bassett Hospital Heart Center in Cooperstown, St. Elizabeth Hospital in Utica sponsored breast cancer foundation, and St. Joseph Catholic church confirmation class retreat.
In 2010 and 2011 funds from raffle quilts were donated to the Utica event for Making Strides Against Breast Cancer.
Our 2009 and 20013 recipient is American Legion Post 1058, West Winfield, NY 13492
They raffled this patriotic American Eagle cross stitch quilt this for the first time in October 2012 and and raised over $1,000.00. They received another identical one last year and also did very well! Please contact me if you are interested in participating in a fund raiser and I will try to provide you with an appropriate quilt.
www.farmersmuseum.org for information on their annual Harvest Festival where I exhibit and sell my quilts, along with many other vendors, entertainers and local artisans.
September 2009, Farmers' Museum Harvest Festival, Cooperstown, NY.
Jo Ellen Maring and daughter, Dianna
www.ebay.com where I sell under the seller name classicquilts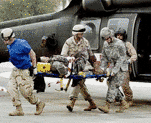 www.QOVF.org is the Quilts of Valor Foundation. The mission of the Quilts of Valor Foundation is to cover ALL war wounded and injured service members and veterans from the War on Terror, whether physical or psychological wounds, with wartime quilts called Quilts of Valor. I recently became a local representative and urge everyone to visit this amazing site to see how you can help. Please feel free to contact me directly for how you can become involved locally as a long arm quilter, quilt top maker or donor. God bless you all and thank you, especially our beloved service members, and all their families and loved ones.

Please take a moment to visit the Homes for our Troops website at www.homesforourtroops.org
They are a non-profit organization that assists severely injured veterans by building specially adapted, handicap-accessible homes designed to accommodate the veteran's disabilities. They have already helped five veterans in my state of NY and have recently completed work on a home just north of me for SFC Roy Mitchell so if you think you can help or want to learn more, go to
www.homesforourtroops.org/mitchell. Let's go New Yorkers! Show 'em how it's done and God bless you all!
/